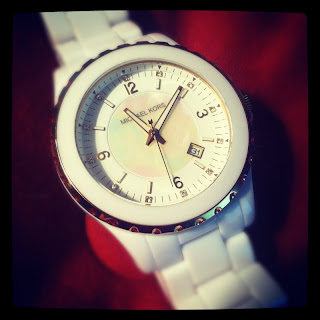 The clock is ticking and soon it will be time to ring in a new year. It's time to evaluate this year and think of all the things you should be grateful for and the things you can do better next year. Many of us will be making a list of resolutions. That will probably be dependent on whether or not we accomplished this year's new year resolutions. Haha... But really, for me, it's a time for reflection.
2011 has been an eventful year, some good some bad. Unfortunately I've lost some family members. I'm just happy that their suffering has ended and they are at peace.
I love you!!
My mom finally got the promotion she's been after for a few years now. As a manager she will have better pay and excellent benefits.
Go Mumsy!! You deserve it!!
All in all it's been a good year. I'm thankful for my job as well as my husband's. I'm grateful that most of my family is healthy, sheltered, and employed. In this economy, that's very important and I know I'm blessed. I'm also thankful for all the friends I have. I am truly lucky to have found some amazing and supportive people whose company I thoroughly enjoy.
Do you put together a New Year's Resolution List? Mine are the usual suspects. I want to stay healthy, go to the gym and stay better connected to friends and family. What more can I ask for? I'm quite satisfied with my life and everything else is just gravy.
I wish all of you a safe and happy new year!